Tampere-talo, pieni sali, Tampere
Free admission!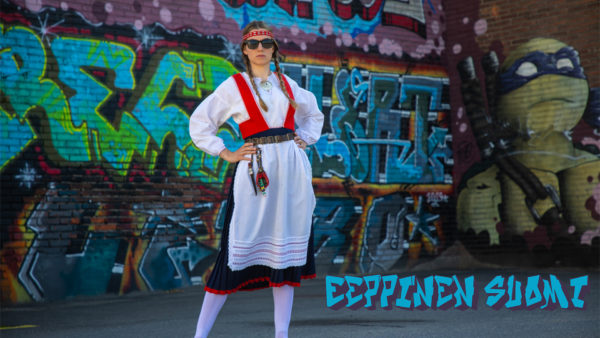 Finnish perseverance, rugged, majestic landscapes, abundant fields, freezing cold, pine forests, and willows on the shores. This is what Finnish provincial songs are made of. Provincial songs have been given a completely new look in the Air Force Big  Band's Epic Finland concert.  New, urban arrangements for big band and interpretations of the songs carry the audience across Finland and finnishness. The charismatic jazz singer Eeppi Ursin sings as a soloist in the concert, conducted by Major (Mus.) Jaakko Nurila.  A host of top notch Finnish big band arrangers have achieved the evening's big band arrangements. In this Air Force Big Band concert, you will travel across today's Finland where dark allies palpitate melodies of reggae, rock and jazz.
Eeppi Ursin:
Eeppi Ursin, who will perform as the Air Force Big Band's soloist, is an award-winning vocalist, song writer, composer and pianist. Her performances and recordings cover an astounding spectrum of pop, jazz, a cappella, songs and children's music.  Her fourth studio album Speechless was released in February 2022, and, in addition to her solo album, Eeppi performs on more than 40 other recordings and five platinum or gold albums.  Eeppi Ursin has charmed audiences across the world performing with renowned artists, such as the New Orleans trumpeter Leroy Jones, a cappella group Club for Five, UMO Jazz Orchestra and Tampere Philharmonic Orchestra.  Eeppi has also composed modern opera music for Finland's leading modern opera ensemble Ooppera Skaala. She has worked as a composer, arranger, musician, conductor and club hostess in a number of theatres.  In 2022, Finlandia Foundation National awarded Eeppi Ursin as the Performer of the Year in the United States.
Location
Tampere-talo, 33100, Tampere.