CANCELLED: Finlandia Kotka
Kotka, Kotka Church
Free admission!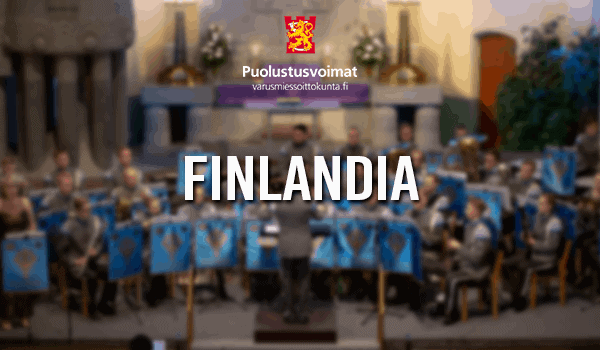 The popular Finlandia tour of the Conscript Band of the Defence Forces will show us how Finland's day will come.
On the tour, the talented conscript musicians will present patriotic classics ranging from Finlandia, the title work of the tour, to other compositions by Jean Sibelius and by other legendary Finnish composers.
The Conscript Band's symphonic wind orchestra, the Concert Band, accompanies baritone Kristian Lindroos, who will be performing as a soloist on the tour. Lindroos, a former member of the Conscript Band who has given concerts both in Finland and elsewhere in Europe, is known, among other things, as the winner of the 2016 Lappeenranta Singing Competition men's series.
The conductors on the tour are First Lieutenant (Mus.) Juhani Valtasalmi and First Lieutenant (Mus.) Risto Sojakka.
Free admission!
Location
Kotkan kirkko, 48100, Kotka.