Eurovision over the Years Tampere
Tampere, Tampere-talo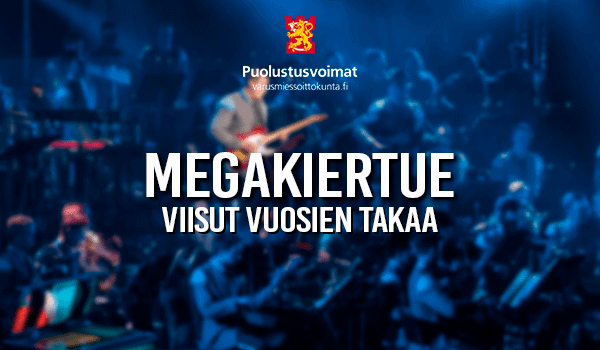 Eurovision is here!
The 'Vision fever of many Eurovision fans has been left completely unsatisfied for an exceptionally long time.
As the Eurovision and other events were cancelled in 2020, the Conscript Band of the Defence Forces decided to tackle this issue. This autumn, Finland's most energetic and youthful group of musicians will take over the nation's most prestigious concert halls, accompanied by legendary, beloved, and surprising songs from Eurovision in different languages.
The tour will feature a unique mega-ensemble formed by the entire Conscript Band, including a symphonic wind orchestra, a large string ensemble, and two accompanying rock ensembles. The band's own charming, songbird-like conscript singers will perform as well.
We welcome you to come and enjoy an unforgettable music and Eurovision experience that only the Conscript Band can offer!
Location
Tampere-talo, 33100, Tampere.