CANCELLED: Candlelight Porvoo
Porvoo Church
Free admission!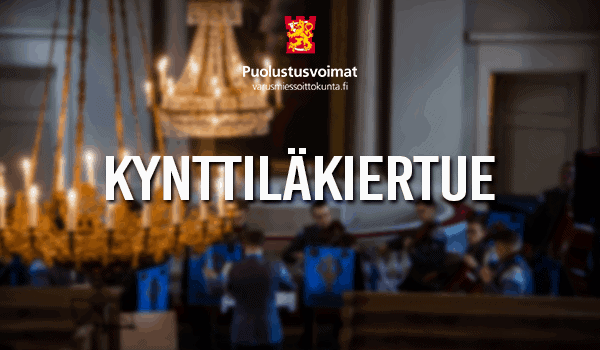 On the Candlelight Tour, the Chamber Orchestra of the Conscript Band of the Defence Forces will perform atmospheric chamber music, with selections of both classical and popular music.
This ensemble of conscript musicians creates a fresh atmosphere with classical masterpieces with their youthful touch, playing arrangements of which many are the players 'own. The popular music half of the concert offers music, which conveys the energy and joy of playing felt by these young musicians even better than the classical half.
Candlelight concerts are suitable for a peaceful evening with loved ones as well as alone. Skilled performers and a captivating atmosphere can bewitch all ages.
Welcome to the concert of the only Chamber Orchestra in the Finnish military bands!
First Lieutenant Tommi Suutarinen will be the conductor.
Free admission!
Location
Porvoon tuomiokirkko, 06100, Porvoo.