Lappeenranta-sali
Tickets from 20 €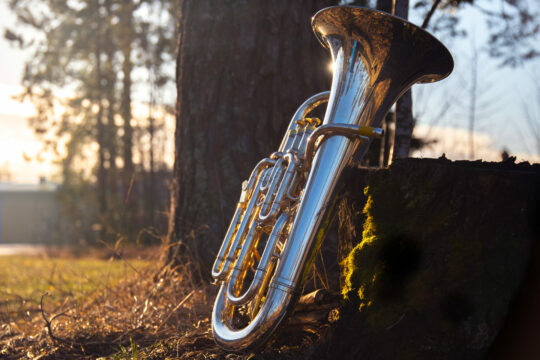 Jukka Myllys will perform as a visiting soloist at the first concert of the Saimaa series. He
works as a trombonist in the Oulu Symphony Orchestra and a part-time teacher in
euphonium in the Sibelius Academy of the University of the Arts of Helsinki. This concert
will perform gems of symphonic wind music to be enjoyed as a fresh and light breeze. At
the same time, this concert will be Tomi Väisänen's first concert as the Dragoon Band's
Senior Conductor in Lappeenranta.
In advance: lippu.fi, Customer Service Centre Winkki, R-kiosks, K-Citymarket
Lappeenranta, Prisma Lappeenranta
Tickets sold at Winkki an hour before the concert