Espa Stage, Helsinki
Free admission!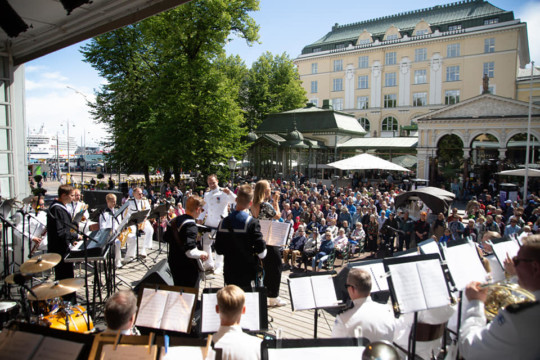 MIL-Espa concert at 14 o'clock 
Espa Stage, Helsinki
The Navy Band celebrates Finnish summer in their MIL-Espa concert by playing a maritime themed music, starting with Georg Friedrich Händel's Water Music, a baroque classic. 
The amazing singers Mikael Konttinen, Maria Tyyster and Juha Ketola will lead the crowd to whirly waters by covering Singing In the Rain and Moon River, for example. The summery concert will finish with marching rhythms and nautical vibes. Free admission. Welcome!
Location
Esplanadin lava, 00130, Helsinki.
Muita konsertteja