Finlandia Concerts, Jyväskylä
Taulumäki church, Jyväskylä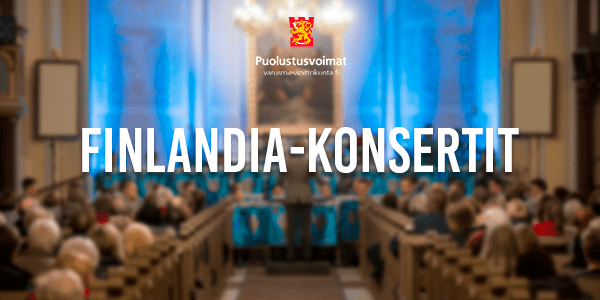 The popular Finlandia Concerts are here again! Patriotic grandeur becomes one with sensitivity as the Defence Forces Conscript Band performs Finnish masterpieces of classical music. For example, works by legendary Finnish composers Jean Sibelius and Toivo Kuula performed by the Conscript Band's Symphonic Wind Orchestra will mesmerise the audience.
In addition to conscript players, baritone Kristian Lindroos, a former Conscript Band musician himself, will perform as a soloist at the concerts.  Lindroos is famous for his career as an opera singer having made a name for himself in Finland and abroad. Among other things, he won the Lappeenranta Singing Competition in 2016.
Welcome to enjoy beautiful patriotic-spirit music accompanied by skilled young musicians. Free admission!
Location
Taulumäen kirkko, 40200, Jyväskylä.