1ST OF MAY CONCERT TRAVELLING WITH AN ALBATROSS
Lappeenranta-sali
Tickets from 25 € (incl. service fee and programme)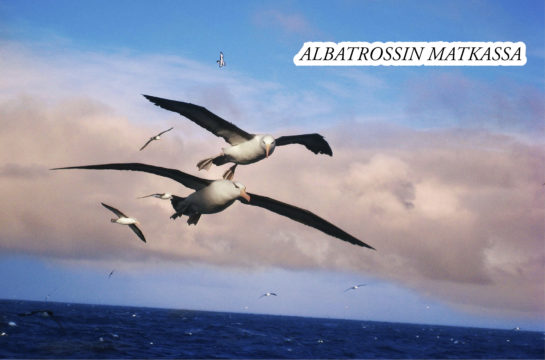 "Albatross flying without resting" Junnu Vainio is one of the finest Finnish lyricists. This year, it will be 84 years since the lyricist's birth, and his wide and high-quality production comprises over 2 400 famous texts. Hannu Lehtonen and Jenna Bågeberg will interpret some of the most famous ones from different stages of the lyricist's career. They will include for example: "Minne tuuli kuljettaa", "Albatrossi", "Kolmatta linjaa takaisin", "Yksinäinen saarnipuu", "Mun sydämeni tänne jää" and many other hits by Junnu. The brilliant arrangements for orchestra have been made by Jarkko Kiiski. 
In cooperation with the Lappeenranta City Orchestra.
Tickets
In advance: Customer Service Centre Winkki, lippu.fi, R-kiosks
Tickets sold at Winkki an hour before the concert
Location
Villimiehenkatu 1, 53100, Lappeenranta.