Mini Tattoo, Hamina Tattoo in Helsinki
The Navy Band, The Conscript Band of the Finnish Defence Forces and visiting military bands
12:00
Helsinki, Senaatintori
Free admission!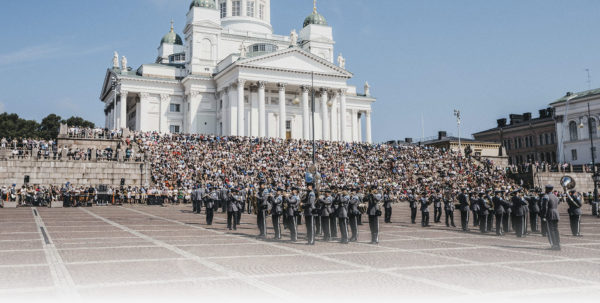 Hamina Tattoo can also be seen and heard in Helsinki on Monday 11th July at 12.00 o'clock. Come and get a feel of the march shows of the Hamina Tattoo in the Mini-Tattoo arranged at the Senate Square in Helsinki!
Performing at the Mini Tattoo are the Navy Band, The Conscript Band of the Finnish Defence Forces, Gebirgsmusikkorps der Bundeswehr from Germany, Second Battalion Royal Regiment of Scotland Pipes, Drums & Bugles Platoon and Military Band Johan Willem Friso from the Netherlands. The show is hosted by Mikael Konttinen.
Location
Senaatintori, 00170, Helsinki.