Defence Forces Musical Summer Tour 2022 Kuopio
The Air Force Big Band, The Dragoon Band and Souls of Women, The Conscript Band of the Finnish Defence Forces' Showband
18:00
Kuopio, Kuopionlahden kenttä
Free admission!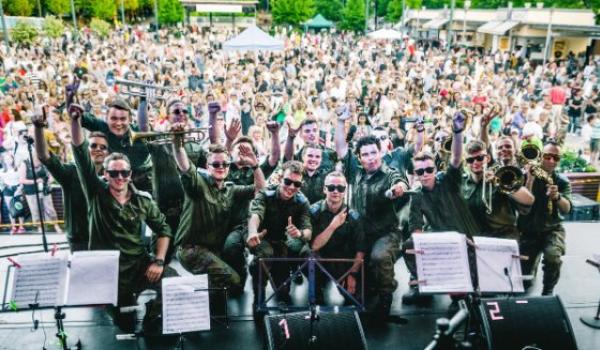 Available for familiarisation at Kuopionlahti field from 14:00 onwards, the equipment display will allow you to familiarise with, among others, the FiAF activity and conscript training, command centre operating, pilot equipment and gear as well as varying types of simulators. You can also try laser shooting as arranged by the National Defence Training Association. Apart from the equipment display, also a sortie by a Hornet multirole fighter will be observable at 17:50-18:00. The Soldier's Home Association will be available on site.
At 18 o'clock The Air Force Big Band plays the night's first chords with Heikki Silvennoinen as their soloist. Silvennoinen is known for his blues guitarist and singer career in many bands since the 70's, as well as his role in the 90's Finnish hit show "Kummeli".
At 19 o'clock the night continues with a performance from The Dragoon Band and the trio "Souls of Women" by Emilia Vihanto, Iina Mutikainen and Klaara Koivunen. The trio brings an electrifying show ranging from the classics of soul music to the biggest hits of today: "It's Raining Men" by the Weather Girls and "Think" from Aretha Franklin celebrate strong female artists and Bon Jovi medley as well as The Weeknd's hit "Blinding Lights" energizes the audience.
At 20 o'clock the night ends with The Conscript Band of the Finnish Defence Forces' Show Band. Starring around twenty conscripts, the show band will set the summer night on fire by playing the biggest pop and rap hits of today.
In addition to the musical shows you can get a peek of modern military service by local divisions' gear exhibits and action shows at the events.
Location
Kuopionlahden kenttä, 70100, Kuopio.